Guaranteed to Drive Employee Engagement
Have you been tasked with coordinating your company's annual outing or team building event? Is everybody tired of Laser Tag and bowling? Are you having a difficult time finding a place that can accommodate a large group and provide amazing in house food and entertainment in a comfortable indoor atmosphere?
GRGP has you covered!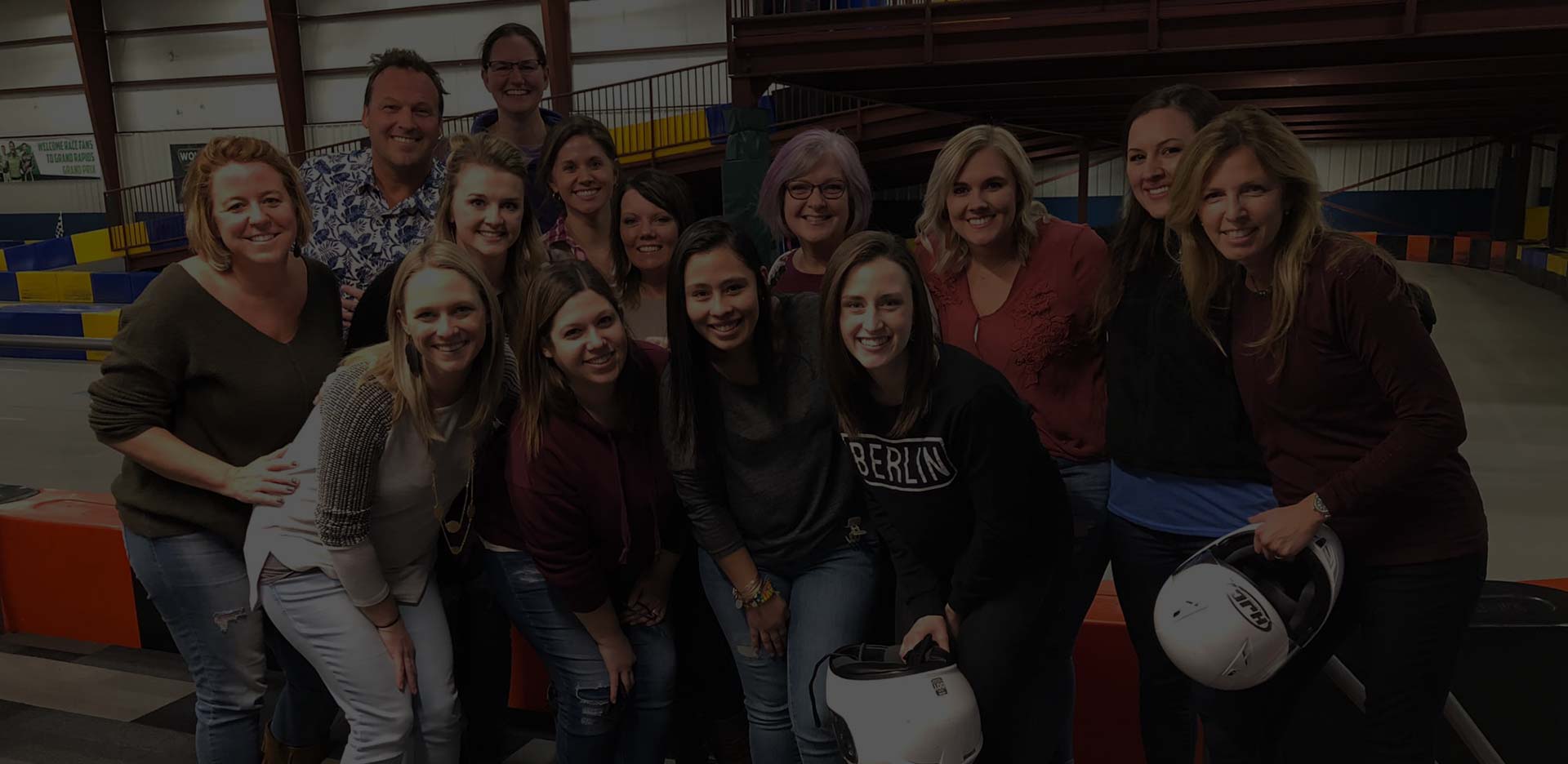 Team Building
The biggest challenge for team building events is getting everybody excited. Nothing lights a fire and brings a group together like adrenaline. The race track brings the perfect blend of cooperation, competitiveness, and strategy. Kick off your event in one of our spacious conference rooms. Our comfortable and spacious open seating layout overlooks the double-decker race track.  Team members can socialize and eat as drivers take the track for their runs.
Corporate Events and Meetings
Does your company have an annual outing? Is it always at the same boring place? You know, that place with the questionable food and the activity that gets old after about five minutes? Make your next corporate event one that will be talked about the entire year. Our private conference rooms come equipped with comfortable seating and large screen monitors ready for presentations.
After your presentation or award ceremony, your company can enjoy our in-house catering with a diverse selection of fresh handmade chef-prepared food.  Spacious and comfortable seating overlooks the race track. Team members can start racing and go back to eating after their races. It's the perfect atmosphere to keep everyone engaged for the duration of your event.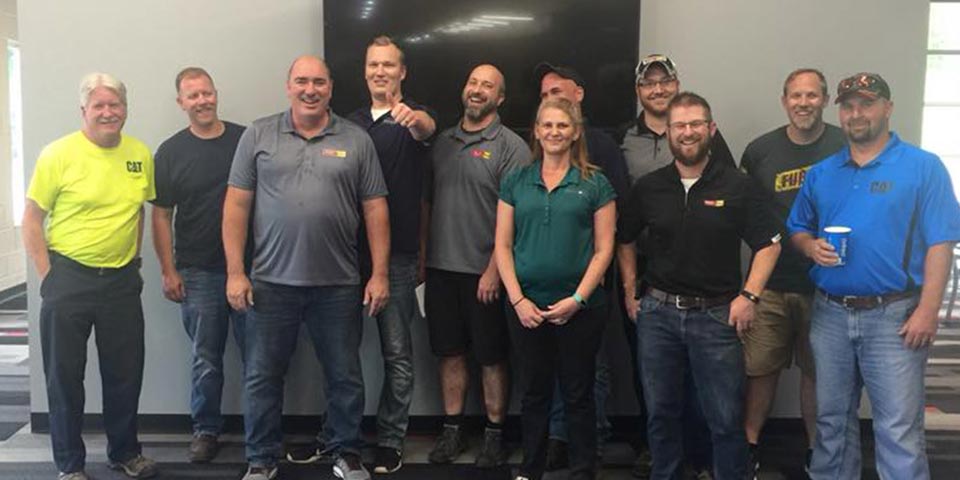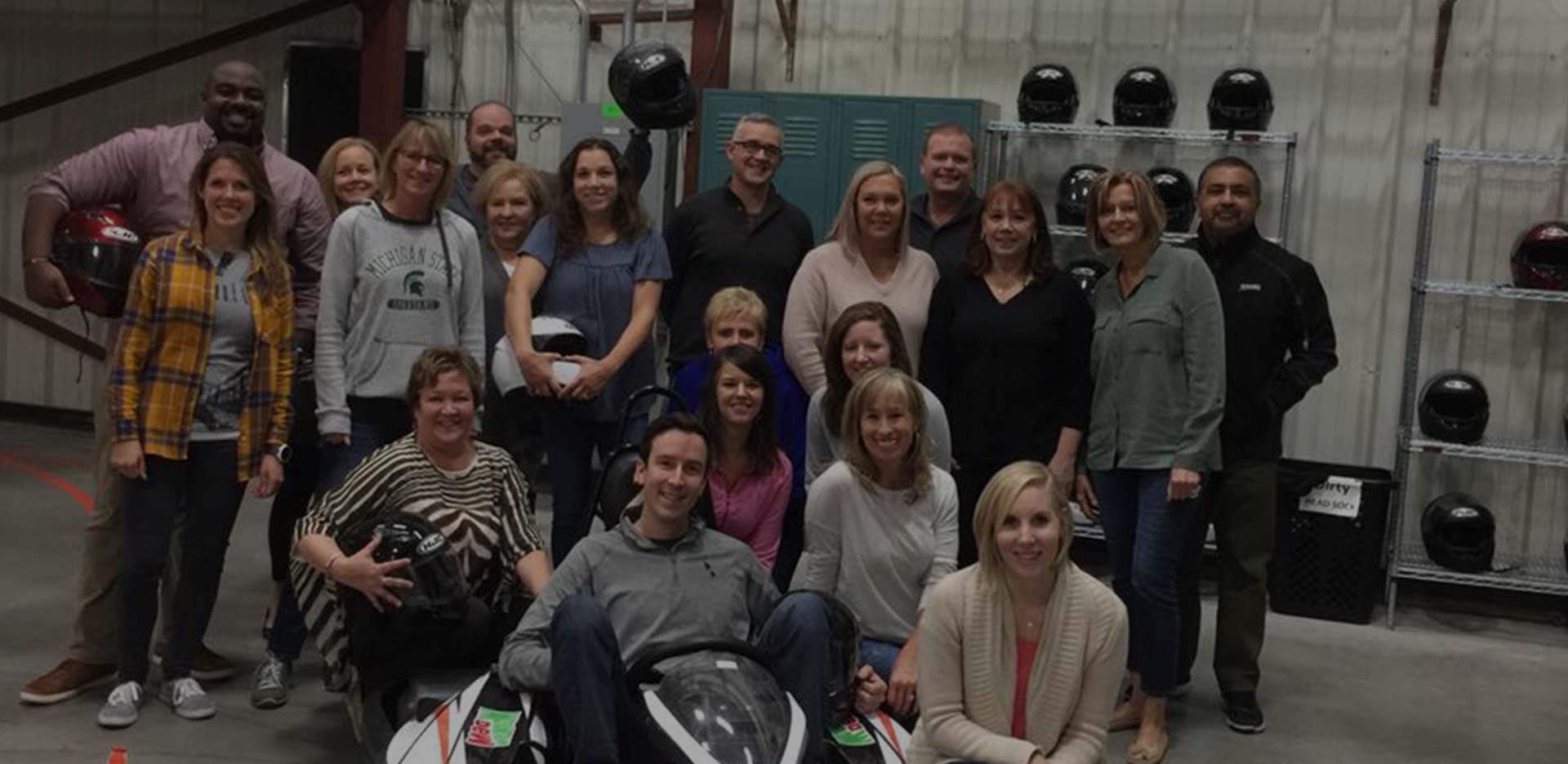 Give Back to Your Customers
Nothing says thank you to your loyal customers like a race package gift certificate. It's one of the most unique ways to show your appreciation. When they experience the thrill and excitement of go-kart racing, they'll associate that great day with you. It's a win-win!  
Private Meeting Rooms 
Need a meeting space that won't break your budget? GRGP features 750sq ft. and 1500sq ft. private room options. The rooms come equipped with audio and visual equipment and WIFI access. Rooms are comfortably furnished with comfortable clean tables, and banquet chairs. These rooms are available during pre-open hours allowing you to start your meeting early before the adrenaline kicks in. The rooms can accommodate groups up to 40-50 people.
Business Meetings
Product Launches
Training Seminars
Promotional and Sales Events
Educational Presentations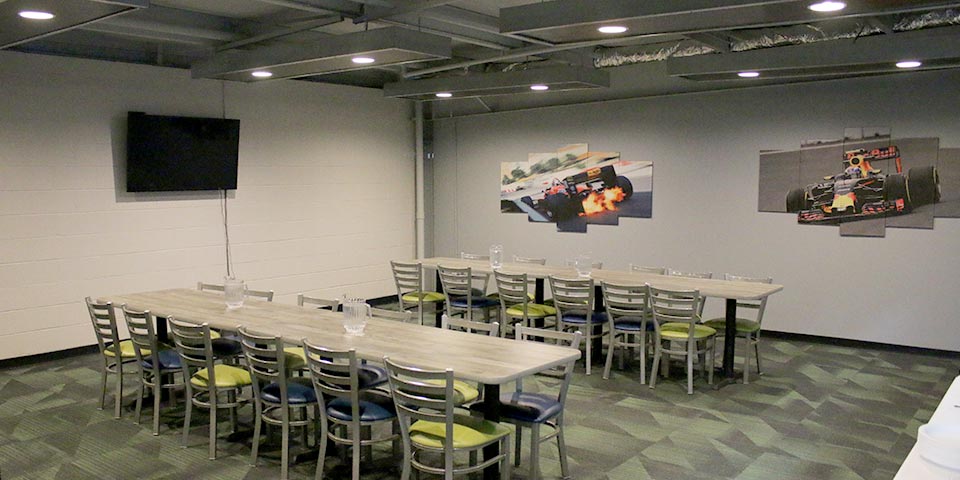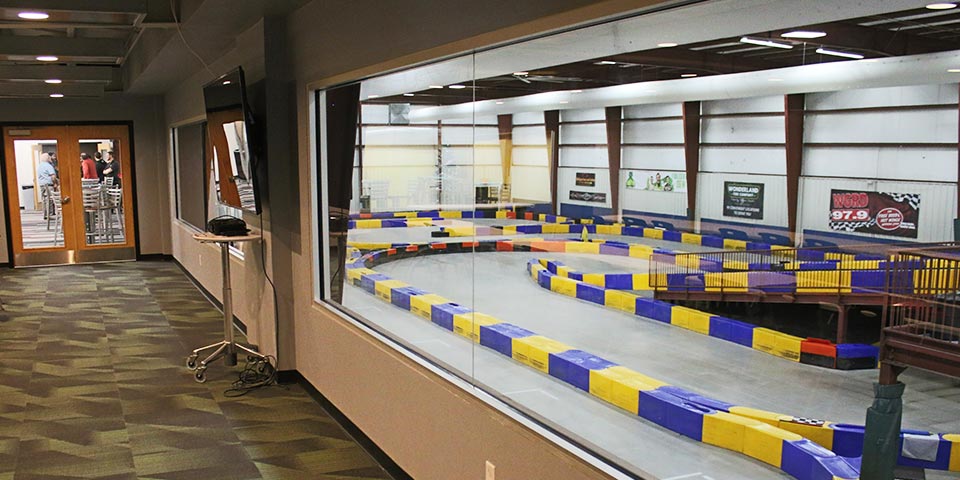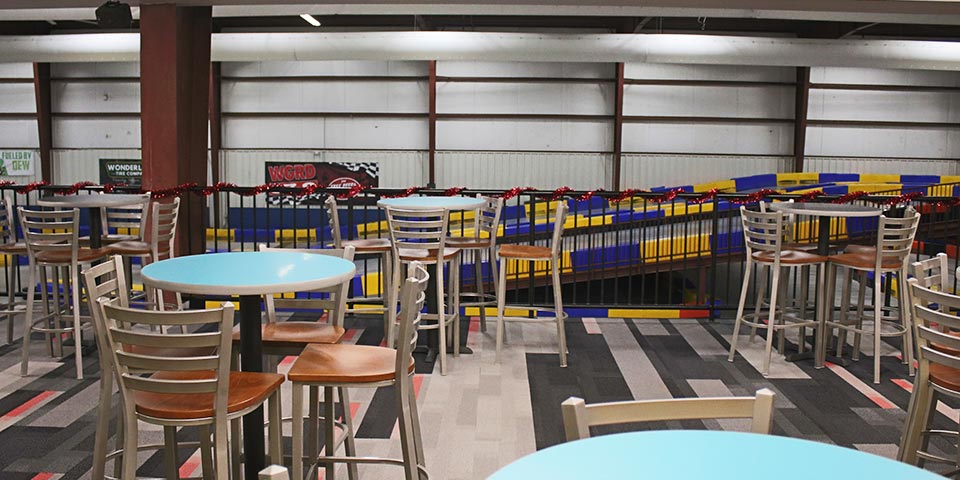 Customer Reviews
Omg, so much more fun than the cars at Craig's cruises. Hard not to spend $100, it's kind of addicting!

Fun and fast electric go-karts. About twice as fast as Craig's Cruisers electric go-karts. You will have to use both the gas and brakes!

Electric cart racing sounds boring, but these are FASTER than gas. Torque is astounding. For grownups only. Get the 3 race pack. You'll be glad you did.

We just had our company Christmas party here. It was an absolute blast! I cannot say enough about the staff. Super helpful and genuinely friendly. The owner should be proud of their employees. Do yourself a favor and come here.

GR Grand Prix is a really fun time. The owner and staff are friendly and accommodating. At my most recent visit, I did 3 races, and spent 2 hours there. After being home for an hour, my arms are still sore, and I'm still smiling. Now I just need to convince my boss to have our company holiday party there.

I host multiple corporate events monthly and this was the easiest and by far the best location to mix business with fun! The 2nd floor offers a large TV available for presentations. I rented the entire venue for a private event and was able to combine a presentation with an activity all could enjoy. The racing was excellent, the go karts are faster than I expected and the track can be challenging depending on your speed. The food was very good, my event included 30+ people and there was enough leftover to feed a dozen more.

Hands down most fun I've had at any go karting place. Must see it to believe it!

Fun, high-speed kart track. Fun tracking and reporting system tells you how you did. Two levels to view from. Watch what other drivers do to learn tricks of the track from the 2nd floor.

Really nice staff and a fun, technical and unique track. You've got to get your braking dialed in to get fast lap times, or you can forget about that and drift like Vin Deisel all over the place

Fun and fast electric go-karts. About twice as fast as Craig's Cruisers electric go-karts. You will have to use both the gas and brakes.

I love this place! We always have so much fun. Tad more expensive than racing Go-karts anywhere else, but they go a lot faster.

Just went here for a work outing and it was a lot of fun! We had 3 races each and pizza/pop. The race track is very technical and requires some skill and arm strength to muscle through the turns.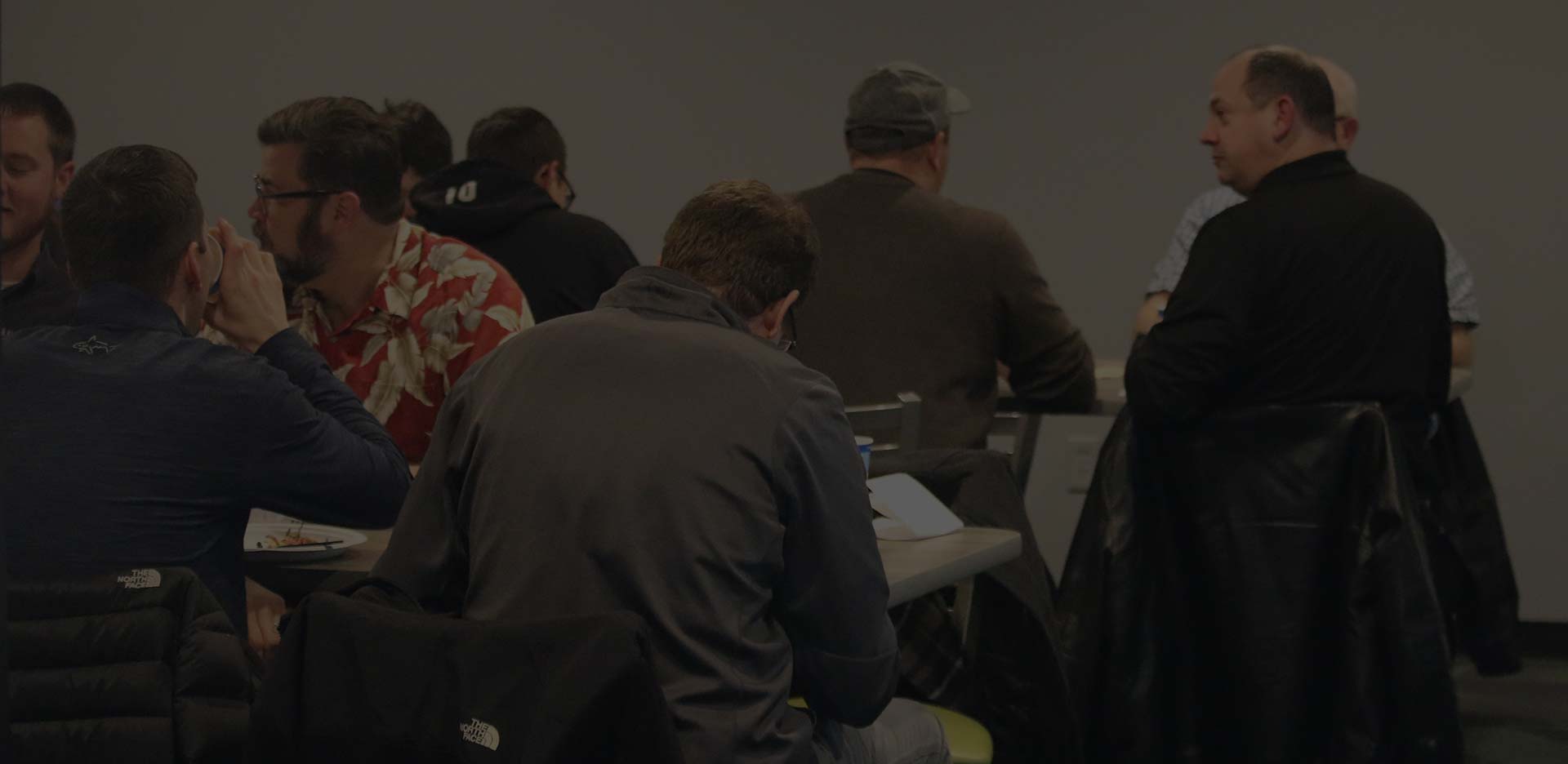 Request to
Book Your Event
First, check our current availability.
All bookings must be made 
at least 1 week in advance.
You can book parties and group events for (8) people or more only.
---
Send us a message below for pricing and to request a reservation.