Driven to Entertain Grand Rapids
One idea guides every decision we make:
Delivering the maximum amount of fun, quality food, and entertainment possible - under one roof.
Everyone who walks through our doors has everything they need for an unforgettable day. Whether it's your first time or you're a racing pro, everyone enjoys the thrill and freedom that comes with driving the highest caliber racing vehicles in a safe, comfortable, and fun environment. We feature some of the world's best karts, safest barriers, trained professional staff, and advanced timing systems. Everyone walks away with an experience they never forget.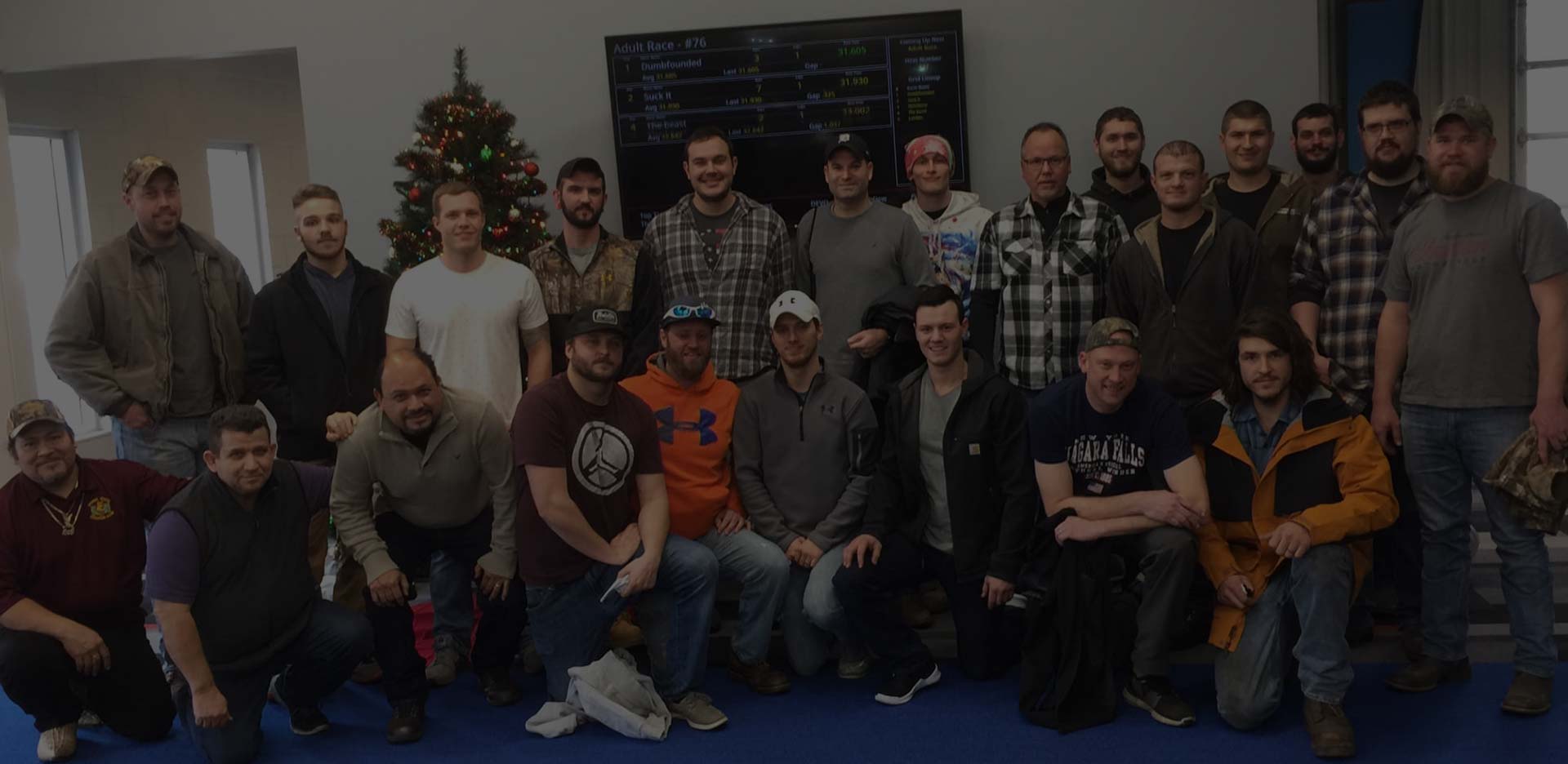 Why We Do It
GRGP is a family owned and operated business. We want to help make our community an amazing place to live. One piece of every great community is having safe and organized entertainment available. The race track brings out the best in everyone.  It engages the mind and body and creates an experience that stays with you. Grand Rapids Grand Prix entertains, builds confidence, and brings people together like no other venue in Grand Rapids can. 
Everything Under One Roof
We're a one-stop entertainment and food shop. So many places offer one dimension of what makes for an epic day. Some have a fun activity but no or mediocre food. Others have great food, but lack on entertainment. Our customers get the total package. GRGP is an indoor temperature controlled facility. You can visit us on the coldest days of Winter or the hottest days of Summer and always feel comfortable.
The quality of our Grand Prix Grille is a rarity for entertainment venues. Meals are prepared by hand and made fresh to order. Thorough preparation and pride go into all the food served at the grille. The grille boasts a diverse menu ensuring something for everyone. Portions are large, and prices are affordable.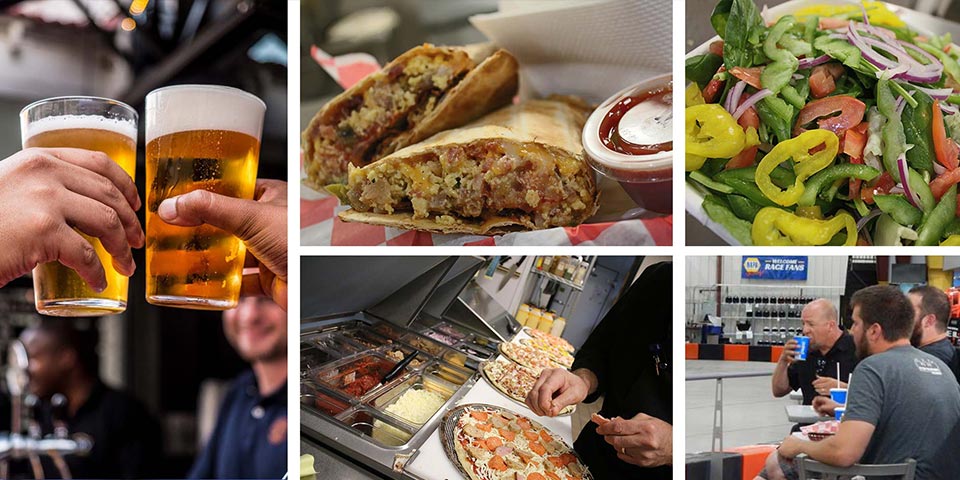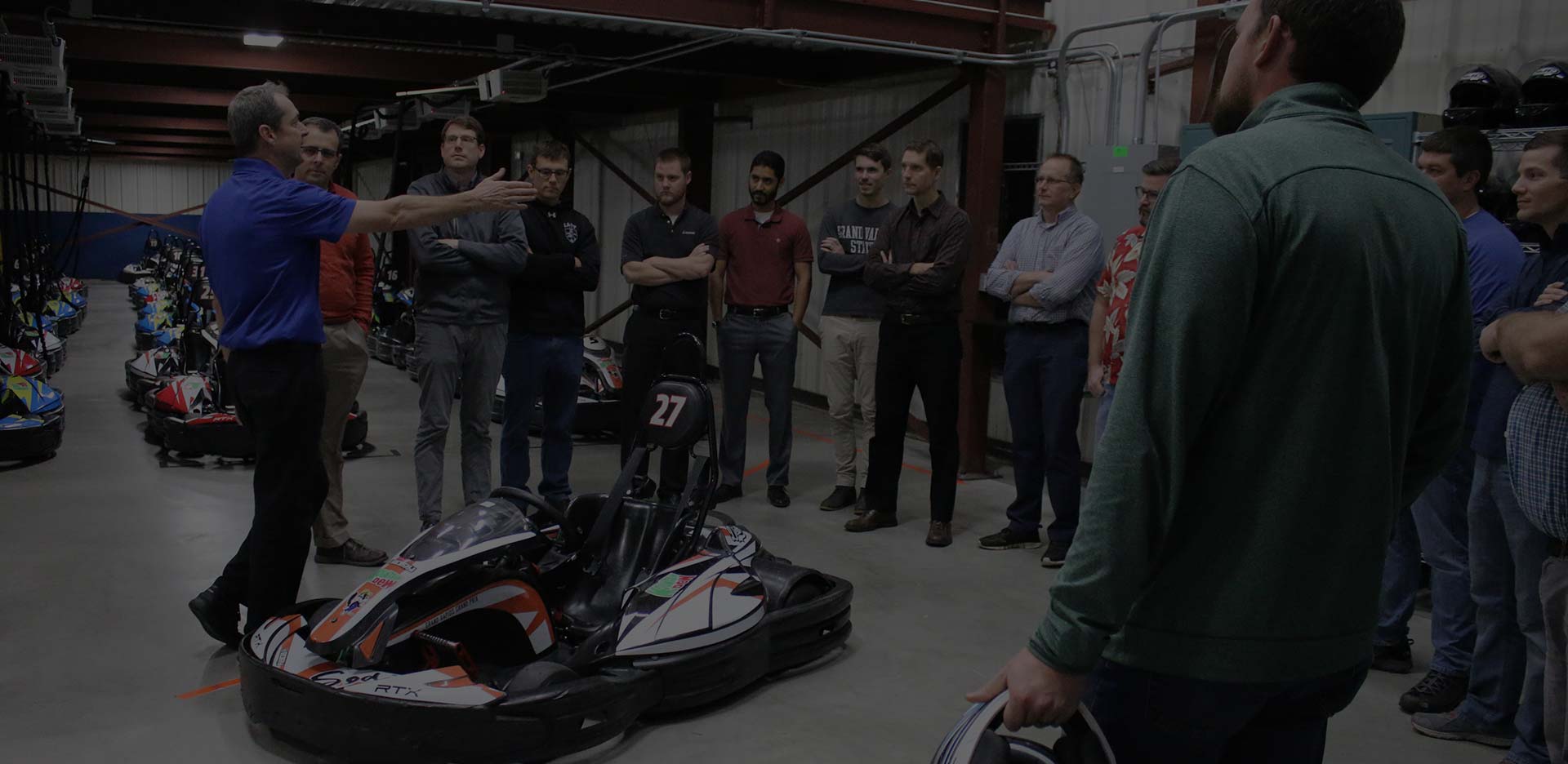 See You Soon Grand Rapids
We can't wait to see you. We promise you're going to love it. Make an afternoon of it with friends and family. If you're a company planning your annual event we accommodate large groups. Rent out one of our large conference rooms to get your team building event started.
Rain, snow, or shine – we'll see you on the track!
Customer Reviews
Omg, so much more fun than the cars at Craig's cruises. Hard not to spend $100, it's kind of addicting!

Fun and fast electric go-karts. About twice as fast as Craig's Cruisers electric go-karts. You will have to use both the gas and brakes!

Electric cart racing sounds boring, but these are FASTER than gas. Torque is astounding. For grownups only. Get the 3 race pack. You'll be glad you did.

We just had our company Christmas party here. It was an absolute blast! I cannot say enough about the staff. Super helpful and genuinely friendly. The owner should be proud of their employees. Do yourself a favor and come here.

GR Grand Prix is a really fun time. The owner and staff are friendly and accommodating. At my most recent visit, I did 3 races, and spent 2 hours there. After being home for an hour, my arms are still sore, and I'm still smiling. Now I just need to convince my boss to have our company holiday party there.

I host multiple corporate events monthly and this was the easiest and by far the best location to mix business with fun! The 2nd floor offers a large TV available for presentations. I rented the entire venue for a private event and was able to combine a presentation with an activity all could enjoy. The racing was excellent, the go karts are faster than I expected and the track can be challenging depending on your speed. The food was very good, my event included 30+ people and there was enough leftover to feed a dozen more.

Hands down most fun I've had at any go karting place. Must see it to believe it!

Fun, high-speed kart track. Fun tracking and reporting system tells you how you did. Two levels to view from. Watch what other drivers do to learn tricks of the track from the 2nd floor.

Really nice staff and a fun, technical and unique track. You've got to get your braking dialed in to get fast lap times, or you can forget about that and drift like Vin Deisel all over the place

Fun and fast electric go-karts. About twice as fast as Craig's Cruisers electric go-karts. You will have to use both the gas and brakes.

I love this place! We always have so much fun. Tad more expensive than racing Go-karts anywhere else, but they go a lot faster.

Just went here for a work outing and it was a lot of fun! We had 3 races each and pizza/pop. The race track is very technical and requires some skill and arm strength to muscle through the turns.